®®
See the Big picture – Respond to Change – Regenerate – Become Sustainable
We specialize in training and mentoring farmers, ranchers, land managers, small businesses and professionals in the practice of
Holistic Management ® as a means to achieve a high quality of life, healthy productive land and sound business practices.
A Holistic  Approach
Whole New Concepts LLC offers state of the art training, facilitation, consulting, and technical services that support a whole-systems approach to improved manageability in today's changing world.  Our aim is to assist clients in becoming socially, economically and environmentally sound in their decision-making so as to create healthy land, healthy families, and strong economies.  We specialize in teaching the practice of Holistic Management® and combine that with a solid background in natural resources management, agriculture and business development.

Note: Holistic Management is a registered trademark of Holistic Management International.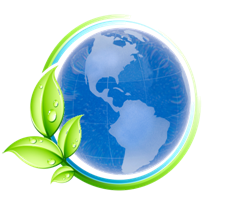 We Work With
Family farms, ranches and
land managers are our primary clients along with those who support them. We work with and through
non-profits, government agencies, Native American Tribes and community organizations.
Click here to contact us.

Holistic Management
We offer a full curriculum in Holistic Management® including Holistic Decision Making, Financial Planning, Grazing Planning, Land Planning and Biological Monitoring.
Note: Holistic Management is a registered trademark of Holistic Management International.

Facilitation
We facilitate goal setting, strategic planning, and organizational development
sessions.

Business Planning
We offer a full training curriculum in all aspects of business modeling and planning geared towards small businesses and agricultural entrepreneurs. 

Field Days & Tours
We lead farm and ranch tours and facilitate learning about management techniques and practices that foster regenerative agriculture and long term sustainability.
We are seeing all these possibilities for our ranch for the first time with Holistic Financial Planning.  Wow, I am excited now where as before it was looking pretty bleak.   Roger D, Cattleman, NM.
All aspects of the farm continued to improve this year.  We were able let go of some of our rented hay land. Even though prices were down and our milk production was the same, our profit increased! Jon k., Organic Dairyman, NY

Cindy Dvergsten is a Holistic Management® Certified Educator registered with Holistic Management International, a Business Advisor with the SW Colorado Small Business Development Center and an Accredited Professional with the Savory Institute.
She has over 30 years of personal and professional experience in family based agriculture, natural resource management, enterprise development and niche marketing.